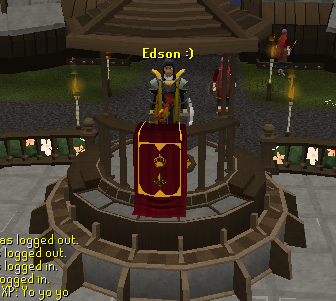 Table of Contents:
i. About Me
ii a. Runescape Introduction
ii b. Real- Life Introduction
iii. My Homeworld and Current Location
iv. Proof of Account
v. My Stats
vi. My Stat Goals
vii. My Most Recent Level
viii. My 99's
ix. Activity Logs
x. FAQ
i. About Me:
RL Name: Edson
RSN: EdsonSkillz
Primary Language: Creolo
Secondary Language: Portuguese/English
Age: 17 years old
Favorite Music: Reggae is my thing
Born: Fogo, Cape Verde
D.O.B: 12.14.93
Gender: Male
Height: 5'10
Hobby(Hobbies): Soccer, Basketball, Family/Friends, RuneScape, Random stuffs.
My Favorite Skill(s): Slayer, Agility, Fishing.
My Least-Favorite Skill(s): Fletching.
My Favorite Cape(s): Slayer & 120 dungeoneering.
My Least-Favorite Cape(s): Fletching.
ii a. Runescape Introduction:
Hello there people, I'm Edson known in RuneScape as EdsonSKillz. Playing RS since June 2007, still playing on the same account which was given to me. First when I started it was tough and boring, but I finally got into the game after couple months trying to figure how to train skills to 99. Skilling is my thing when it comes to having fun, I try to never ignore anyone on RuneScape. Add me if you want to know me better

ii b. Real-Life Introduction:
Name is Edson I am 17 years old Born in Cape Verde. Chances are high that you might not know where is that, so yah, It's located in Mid-Atlantic Ocean/West coast of AFRICA. I live in New Bedford Massachusets (USA). Currently a Student (Senior). I like many sports some to play (soccer, basketball) some just to watch (tenis, football). Last but not least RUNESCAPE makes part of my real life as well

Draconic Jadinkos all the way.
Kuradel Master. I cancel tasks that I don't like, use cannon, steel titan (all possible tasks) and turmoil/extreme potions during every task.
Just to have one of my favorite Skill Capes.
Yeah sounds crazy but what can I say? It's just an imaginary goal for now

This one is easier, I will be slaying so the XP goes up w/out me knowing.
vii. My Most Recent Level:

[center]viii.
My 99's: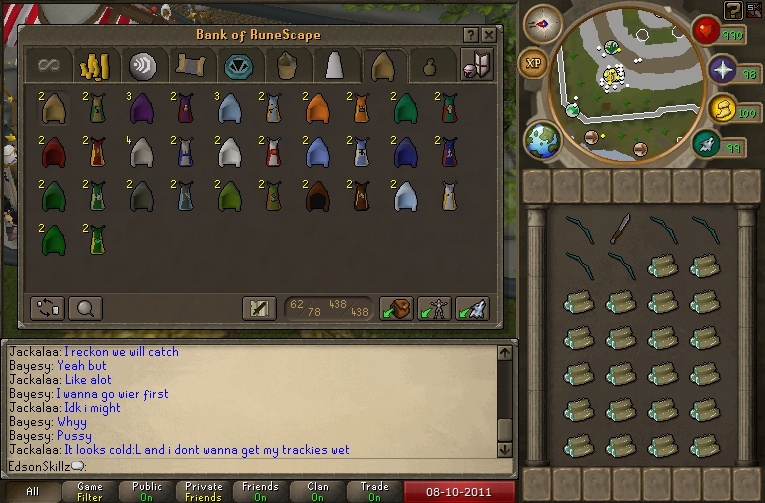 ix.
Activity Log:
TO BE CONTINUEd...